Since 2001, Canvax has been a Leading European Manufacturer of Enzymes, Buffers, qPCR & PCR Essentials, DNA & RNA Extraction Kits, Cell based Assays and much more
Due our customizable and adaptable production structure, reduced overhead and capacity to BULK manufacturing from grams to Kilograms with the highest quality standards, we are leading the Life Science industry in terms of product purity, production capabilities and customer-service.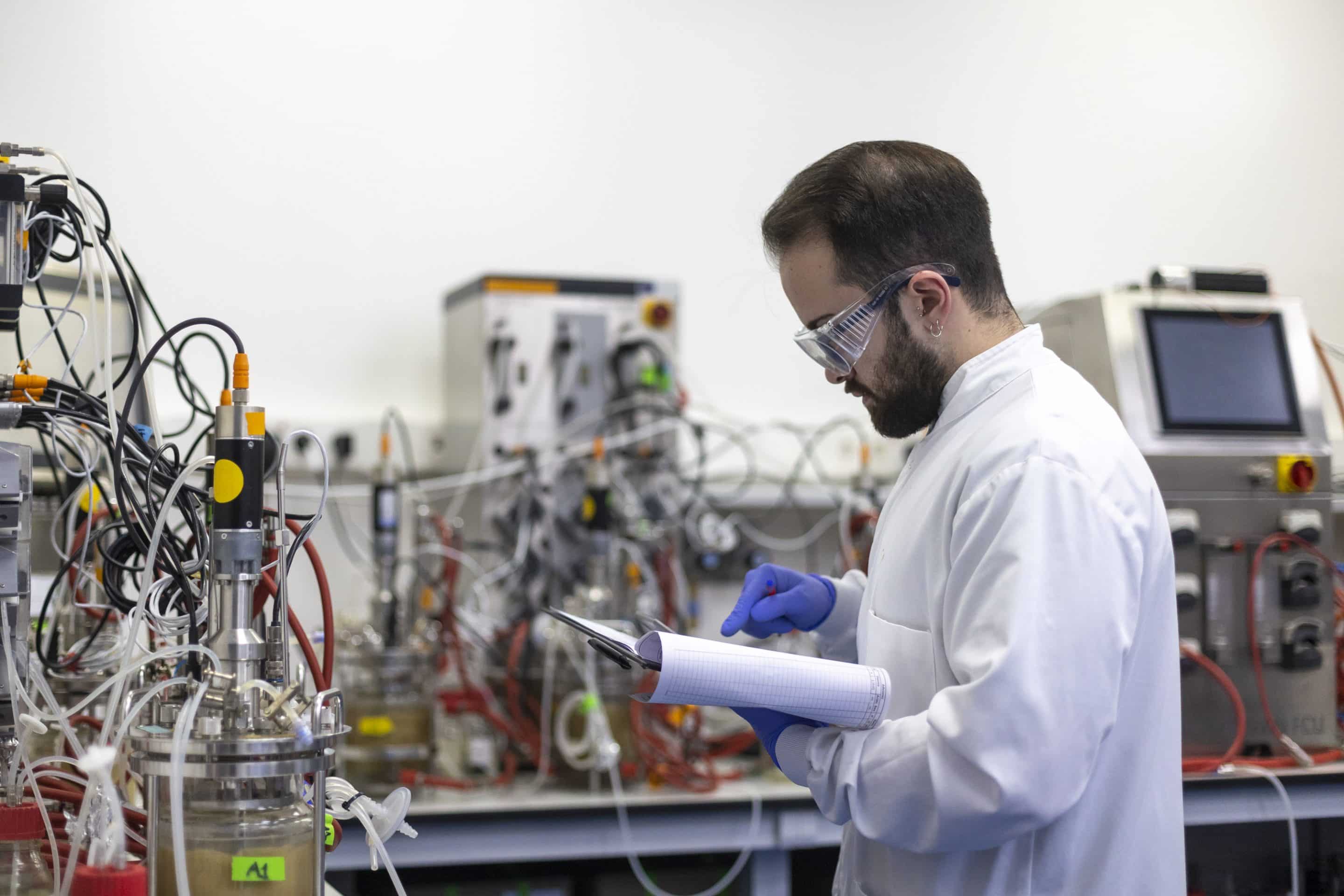 Ready to discuss your Project?
As a leading reagent manufacturer, we are proud of our two first-class manufacturing facilities, located in Valladolid (Spain) with a total area of 3,400m2, specifically designed for production Enzymes, Buffers and other solutions on commercial scale.
Our 60+ employees (~35% PhD) has a wide experience across all stages of the biopharmaceutical value chain, from research up to clinical stage. It enables you to a no-risk transition from pilot to full-scale production batches quickly, without the disruptive fluctuations in quality that cost you time and effort;
putting you ahead of the game and, thus, allowing you to go to market faster and with confidence.
Canvax has proven track record supplying a broad catalogue of custom Buffers, Recombinant Proteins, Enzymes or Mastermixes for Diagnostics, Pharmaceutical or Reagent Manufacturers worldwide. Contact us if you would like to know more about how our Expertise, Production Capabilities and Quality Certifications will support your long-term success.
In Vitro Transcription Enzymes
Customizable, Consistent and Animal-free solutions
to advance your challenges from Lab to Commercial RNA synthesis.
Liquids for BioManufacturing
Your trusted partner for Customization, Performance,
traceability, batch to batch consistency and Compliance
If you are interested to learn more, please fulfill the form below. Our Business Development Team will contact you shortly.