At Canvax, we are at the forefront of reagents manufacturing for RUO, IVD or Clinical Grade, driven by a passion for Excellence.
Explore Canvax's extensive range of Bioprocess Buffers meticulously crafted for the pharmaceutical and biotechnology industries. With 20+ years of industry expertise and a commitment to innovation, we deliver superior Bioprocess Buffers, like PBS, Tris, TAE, etc., for ISO13485 to GMP Grade, for your critical manufacturing applications, in batches up to 1,000L.
Our powerful solutions ensure the best product in terms of performance, traceability, batch to batch consistency, scalability, robust secure supply chain and compliance with the highest standards in terms of efficacy and safety required in each country. To be adapted to a broad range of applications, Canvax can customize the manufacturing of these products from Research-grade to Clinical-grade under GMP basis on commercial scale, enabling this step in a few weeks.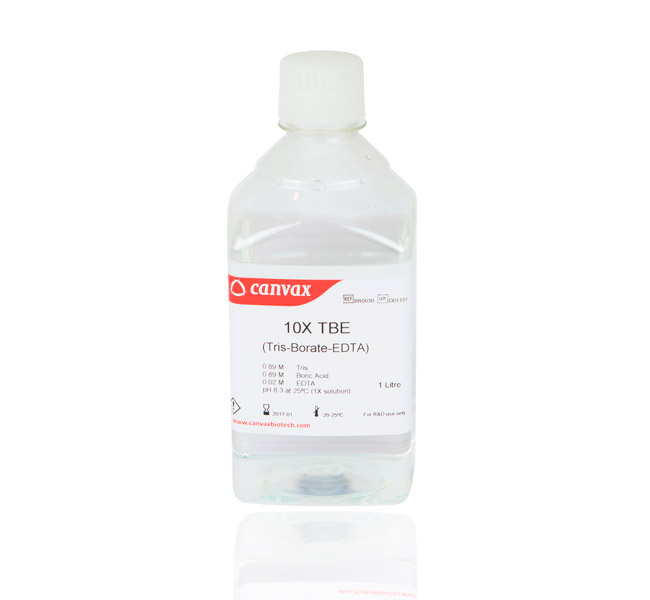 Products
Browse our Biprocess Buffers offerings to discover how Canvax can elevate your bioproduction processes and meet the highest standards of quality and compliance. Below are some examples of solutions that we may supply you according to your technical and quality certifications (from ISO9001, ISO13485 or cGMP) with batches of several scales up to 1,000L:
PBS
TE (Tris + EDTA)
TBS
MOPS
MES
Amino Acid
Bis-Tris
Tris
Calcium Chloride
Phosphoric Acid
Potassium Phosphate
Any other Bioprocess Buffer your choice
Customization options

As every biomanufacturing process is different, we may customize our product to adapt to your needs:
 

Multiple Raw materials sources to adapt to your research protocols.
Custom Formulation and Concentration tailored to your product: including additives, stabilizers or even, manufacture a new formula from zero.
Format and fill volume of your choice for you: from small size vials to 200 L bags.
Additional Quality & Stability Tests may be included in our QC system.
Products served with your Label and Custom CoA.

 

Some examples of Custom Buffers are:
Project for a Medical Devices Manufacturer (ISO 13485)
Customized formula manufacturing, for a flushing a machine, served in specific bag with connections and ports adaptable to their equipment.
Project for a Pharmaceutical Company (ISO 13485)
Manufacturing of 5,000 Liters of PBS, as process liquid, served in 200 L bag for biomanufacturing.
Why choose us?
Possibility of total customization of the product.
Smaller MOQs: i.e., other suppliers require 2,000 L order for a custom production.
Price competitive.
Due our wide range of stainless tanks, our production capabilities adapts to all types of projects.
Shorter quoting and manufacturing lead times.
Our solutions are designed to help you maximize your chances of success, while ensuring quality and compliance at every step. Trust in Canvax to provide the solutions you need to succeed in your pharmaceutical development.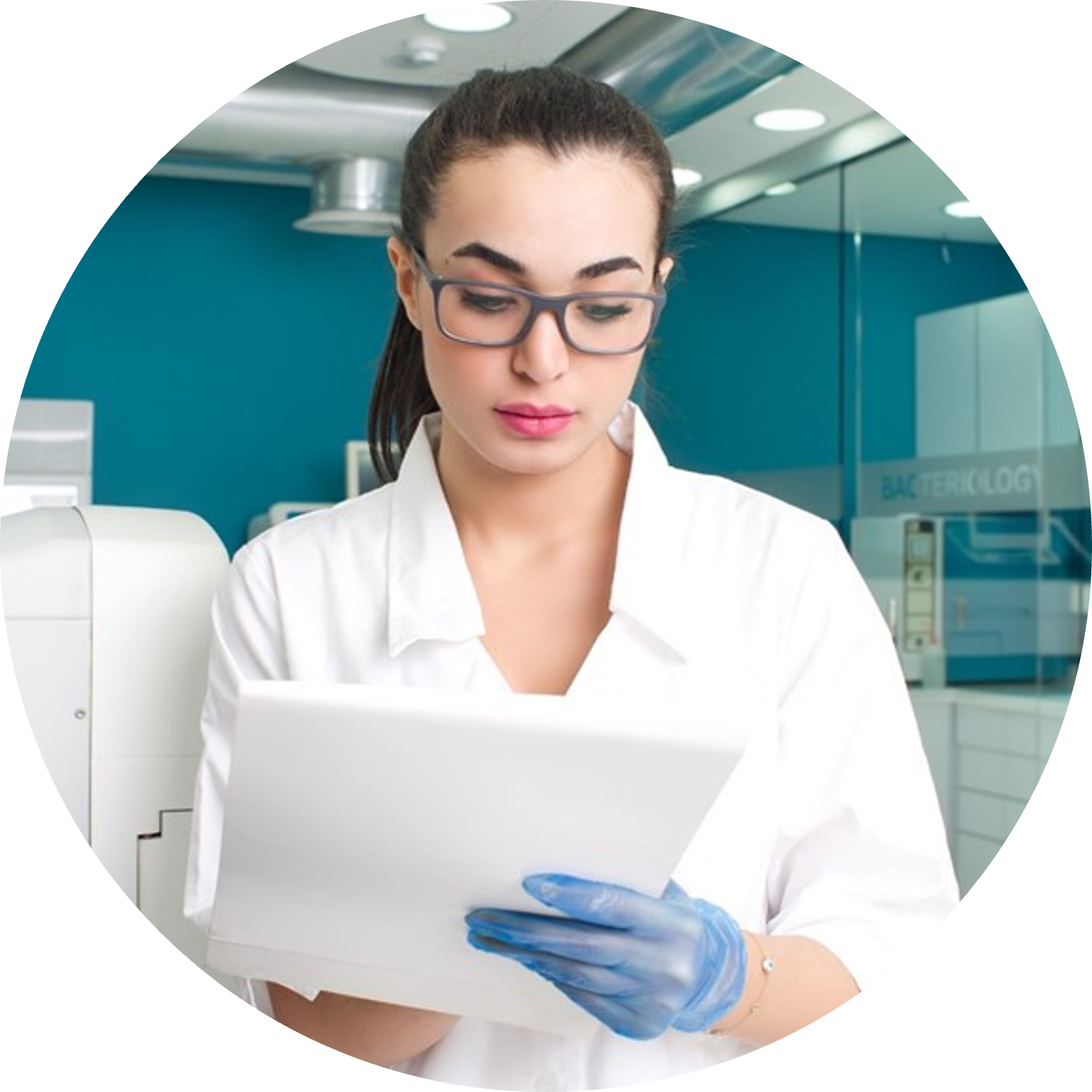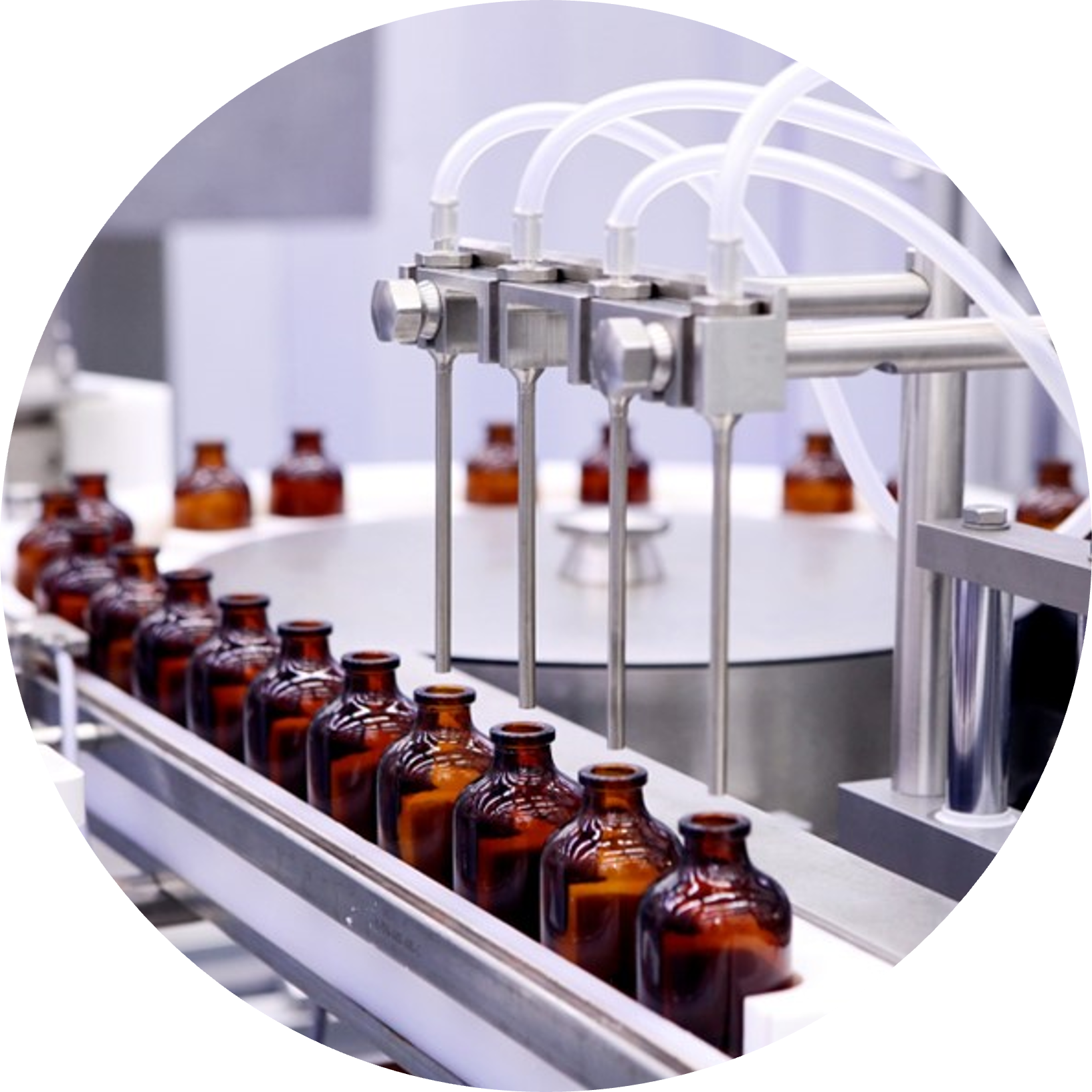 Canvax vs in-house manufacturing
  Outsource the stress to a Specialist: going faster to the market, increasing process efficiency and reduce costs.
  Manufacturing Plant specifically designed for Liquids manufacturing: get immediate to a large production capability, highest quality certifications and skilled technical team at a fraction of the cost.
  Highly experienced technical expertise, in operations and analytics: that eliminate raw material risks and batch-to-batch inconsistencies.
  Secure Quality and robust supply chain: proven track records of products served and robust supply chain due our location in Europe.
Let´s design the solution that meets your needs!
Since 2001, Canvax has been an original Manufacturer & Supplier of the Most Innovative Buffers, Enzymes, Kits, Assays and Reagents. Due our customizable manufacturing structure, reduced overhead and capacity to BULK manufacturing with the highest quality standards, we are leading the Life Science industry in terms of product performance, manufacturing capabilities and customer-service.
Our 60+ employees (~35% PhD) has a wide experience across all stages of the biopharmaceutical value chain, from research up to clinical stage. It enables you to a no-risk transition from pilot to full-scale production batches quickly, without the disruptive fluctuations in quality that cost you time and effort; putting you ahead of the game and, thus, allowing you to go to market faster and with confidence.
Our solutions are manufactured in our 2 manufacturing facilities, located in Valladolid (Spain), with a total area of 3,600m2:
 Facilities ISO 9001:2015, ISO 13485:2016 and GMP.
  Wide range of Single-Use and stainless steel Tanks and Bioprocess Reactors with scale ranging from 10 L to 2,000 L.
 Controlled Environment: ISO7 (C Grade) and ISO 8 (D Grade) for Manufacturing and ISO 5 for Filling.
 Manual, semi-automated and fully automated flexible filling capabilities.
  Steam sterilization (autoclave) facilities.
  Product tracking, segregation and packaging capabilities.
Click here to find out more about About us, our Manufacturing Sites, Quality Certifications, or main differences between RUO and GMP, to discover which grade is the adequate for your project.
A complete Portfolio of Custom Liquids Solutions
Contact now our Expert Team to explore the perfect pre-packaged or customized solution that adapts 100% to your manufacturing requirements.