Need help ordering in our site? Let us help you find the products you need.
For additional questions or concerns please contact us at info@canvaxbiotech.com, our Ordering Team will be glad to support you.
1. New customer? Go to https://www.canvaxbiotech.com/register/, complete all required information and click Submit Completed. You'll receive a registration confirmation automatically. Note: if you have agreed special prices, please contact your contact person at the company.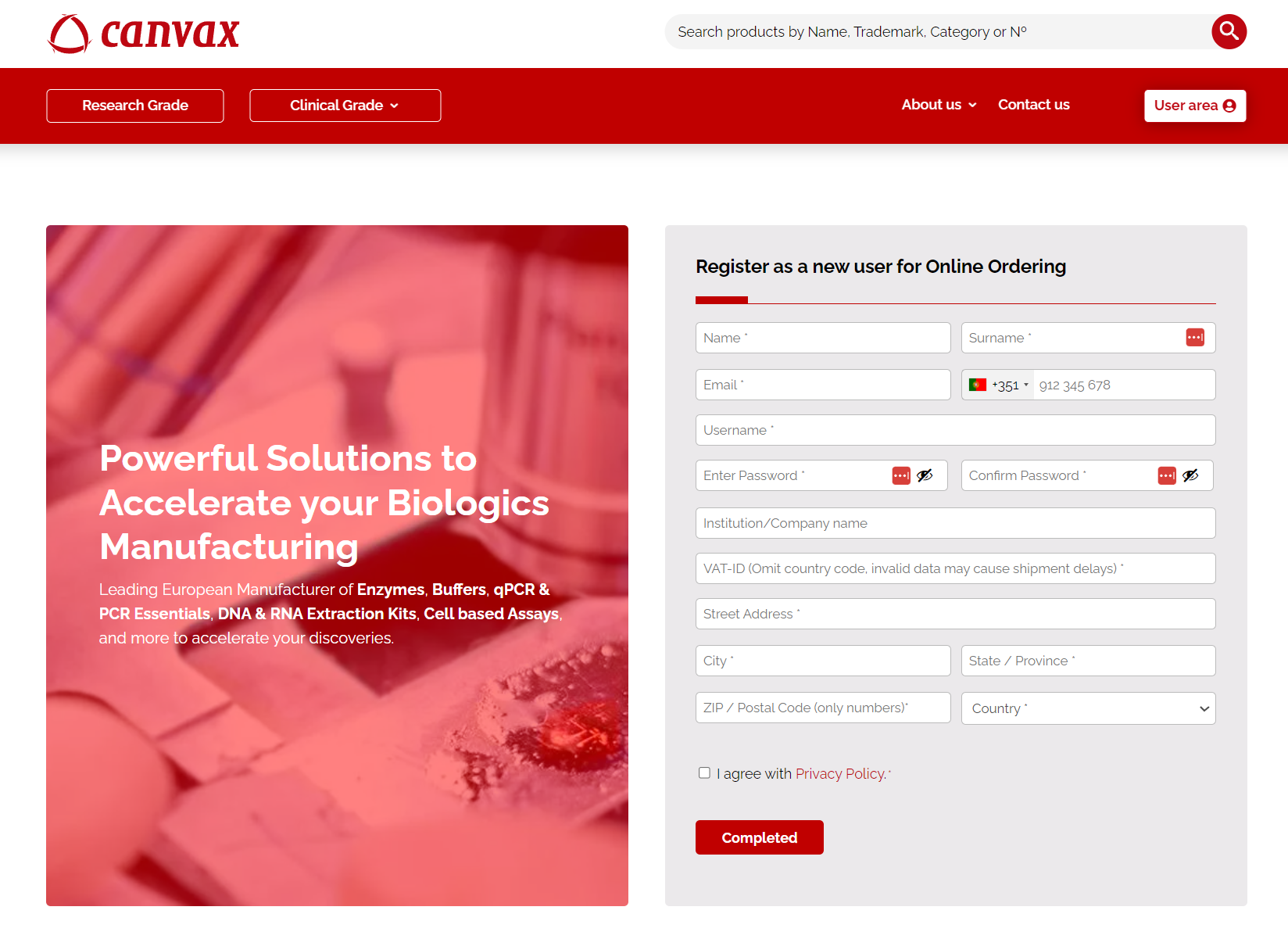 Pre-enclose the registration form with the requested data.
2. Sign in to your account, using the user and password selected in point 1, to access to your profile.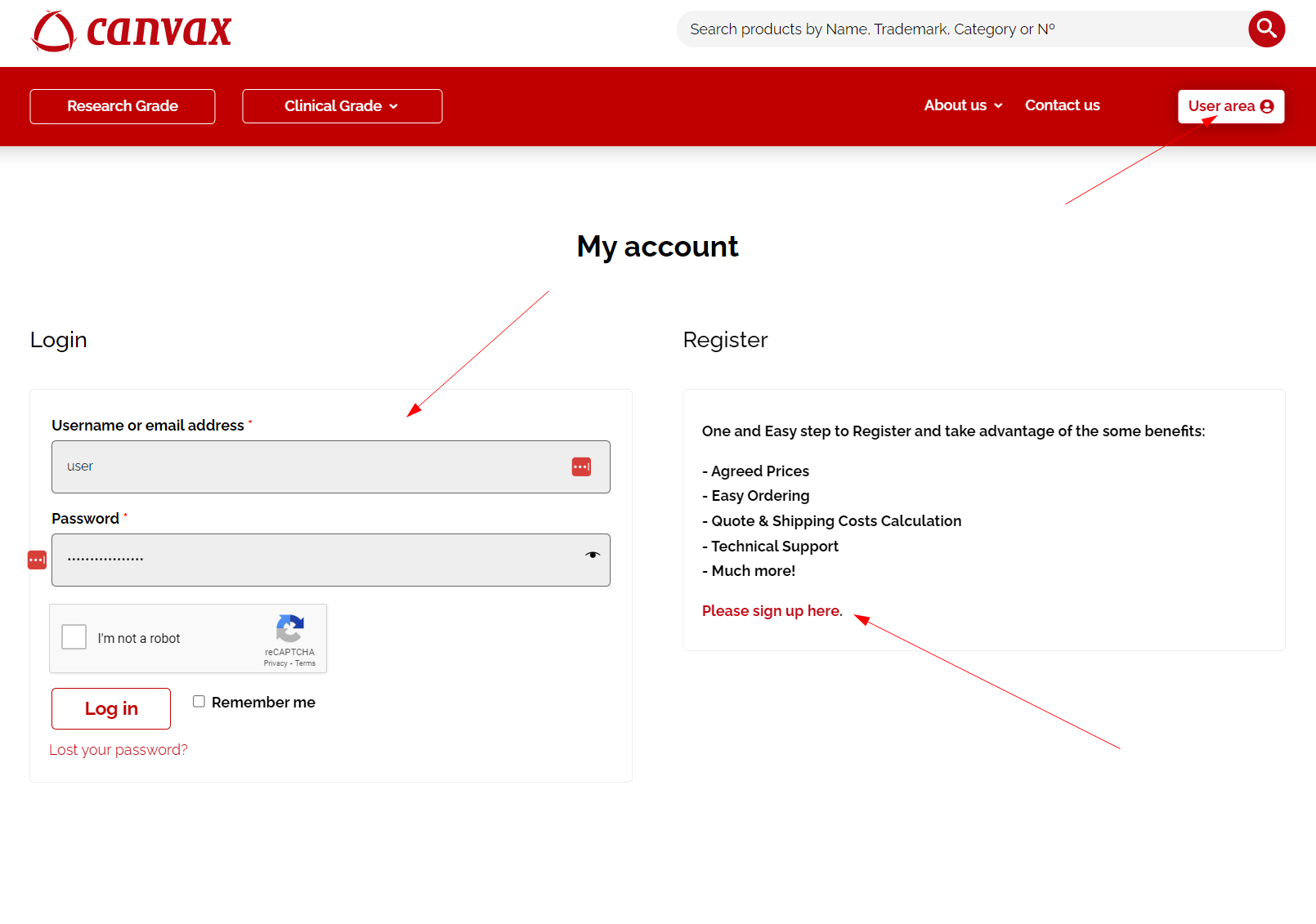 Connect to https://www.canvaxbiotech.com/my-account/ and follow the instructions.
3. Find the products you need:
a. Search for a specific product, using a keyword, name or SKU, in our search bar.
b. Shop by product categorie.
c. Shop by filtering all products in our RUO shop.
d. Quick order: uploading the SKU and quantities of the selected items.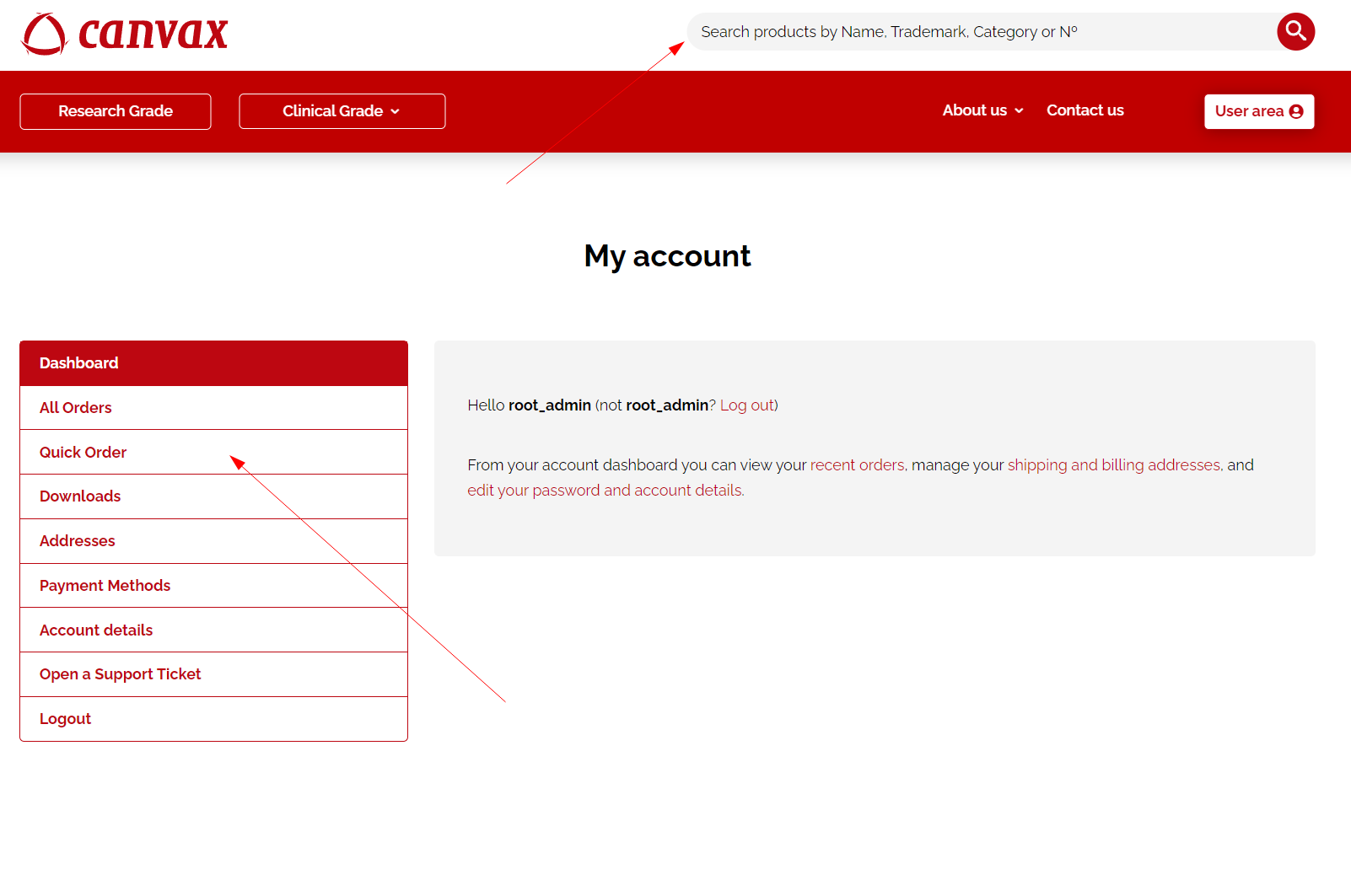 Search bar at the top of the website and Quick Order in the left side menu.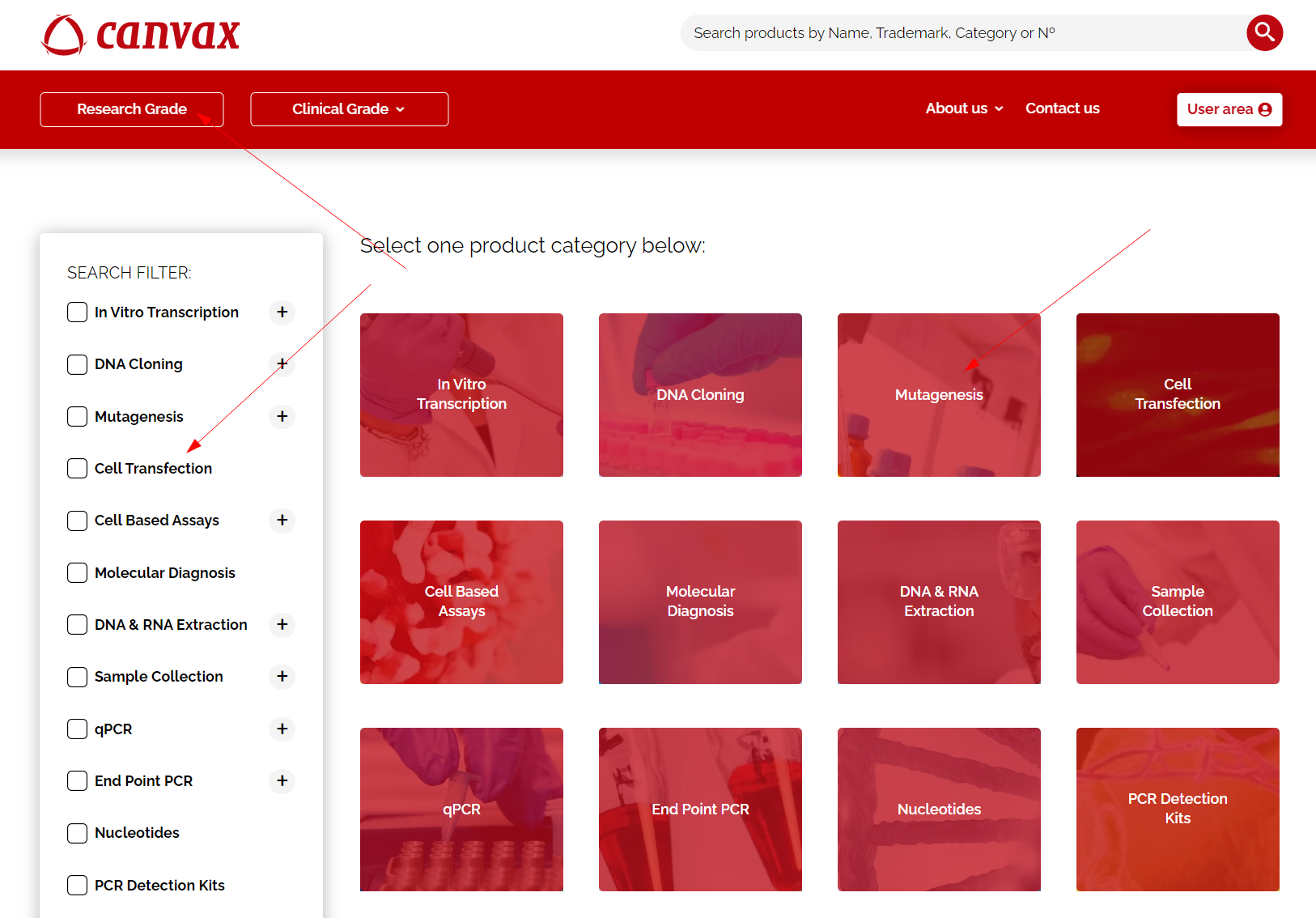 By accessing Research Grade you have the possibility of filtering products by categories and choosing as you wish.
4. On the product page, choose the quantity and click Add To Cart. You may repeat in all the products of your choice.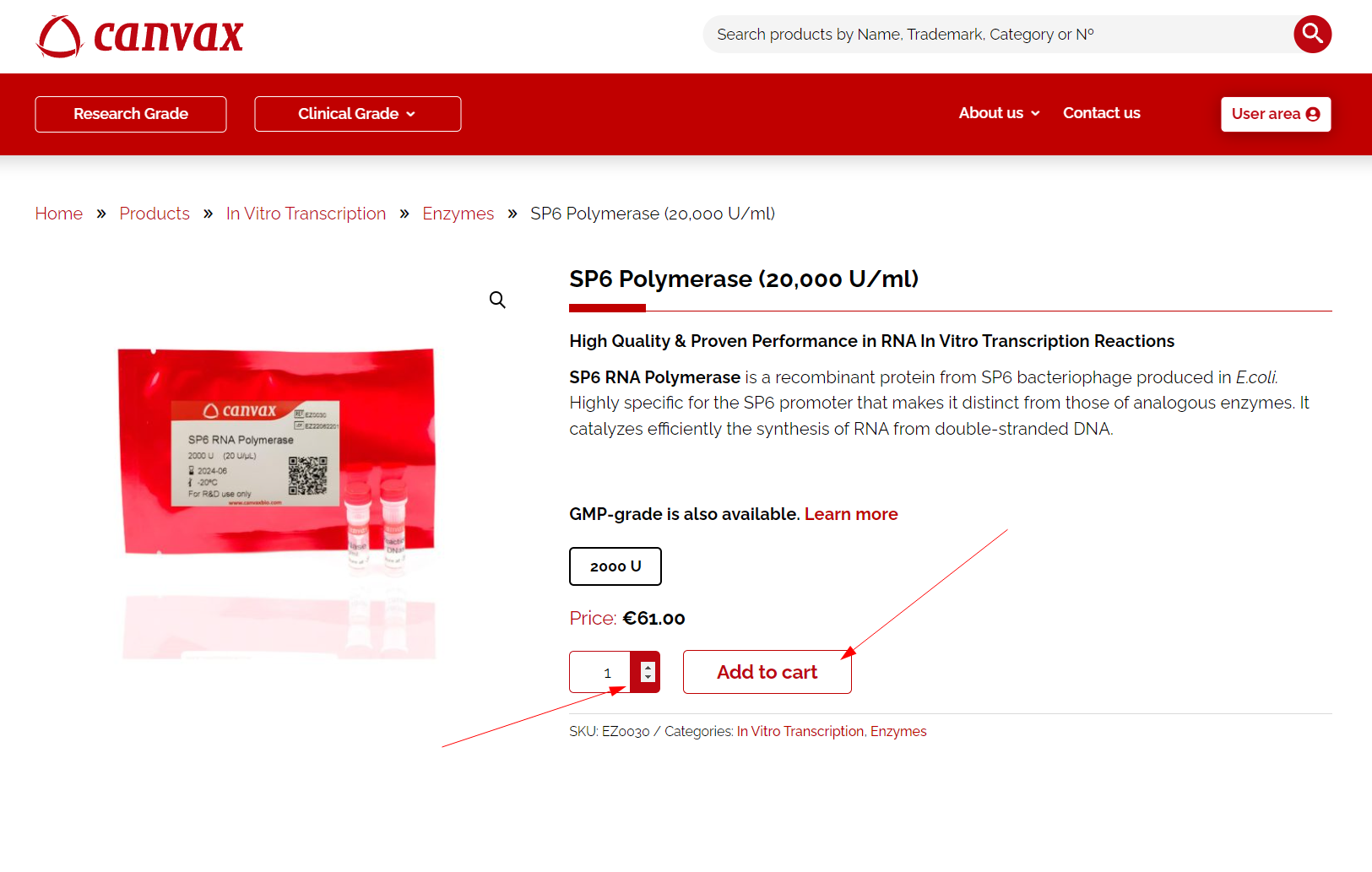 On the product page you can change the quantity, consult the product feauters and add product to cart.
5. When you're ready to place your order, click over the Basket botton and View cart.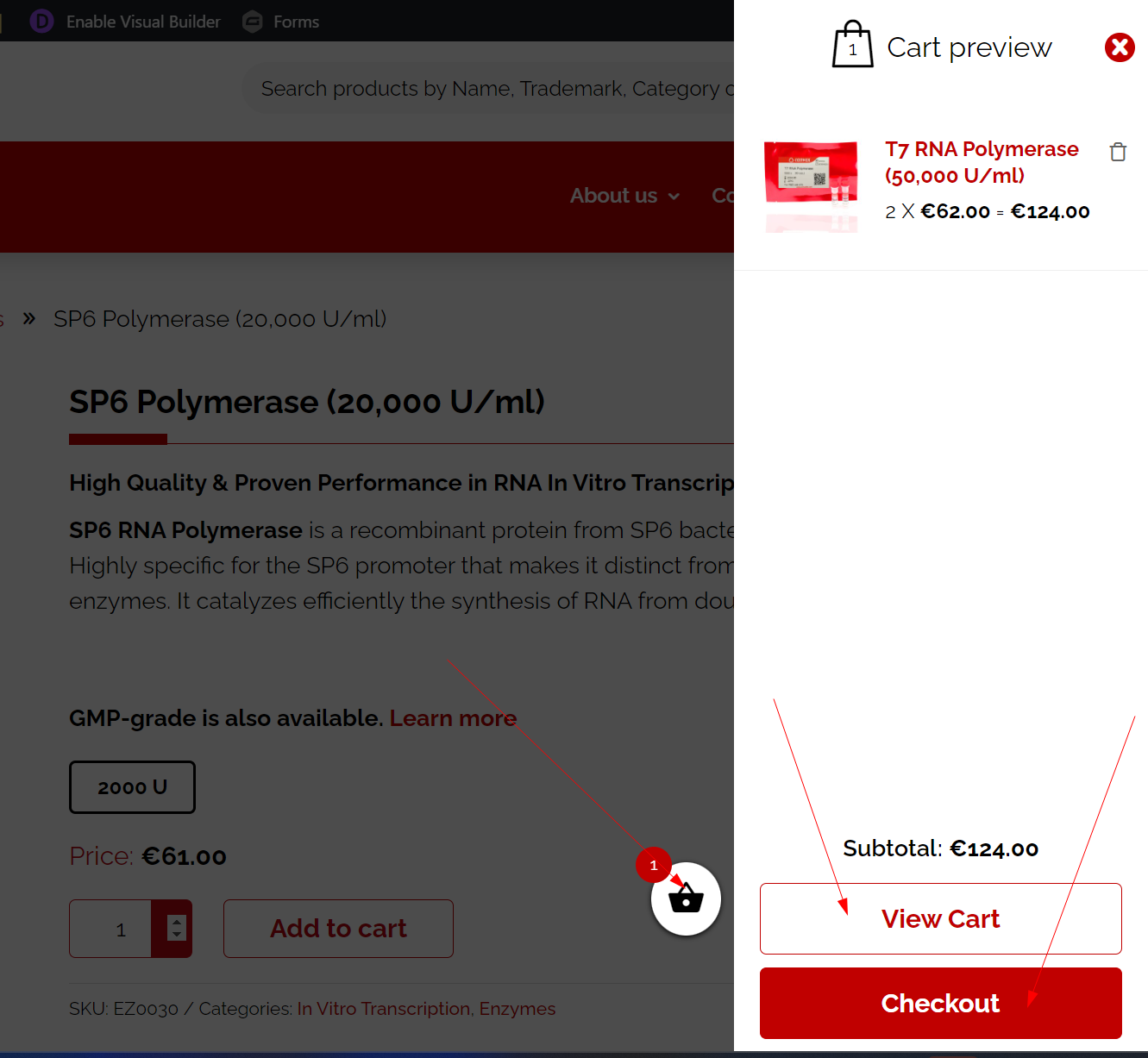 Accessing the basket you can consult the quantity of product purchased, as well accessing the cart or the checkout.
6. In Cart page, you will see a resume of your order. You may update your order in this page. If you are agree with the order, click over Proceed to Checkout. Note: if you have any Discount, please include it in Apply Coupon.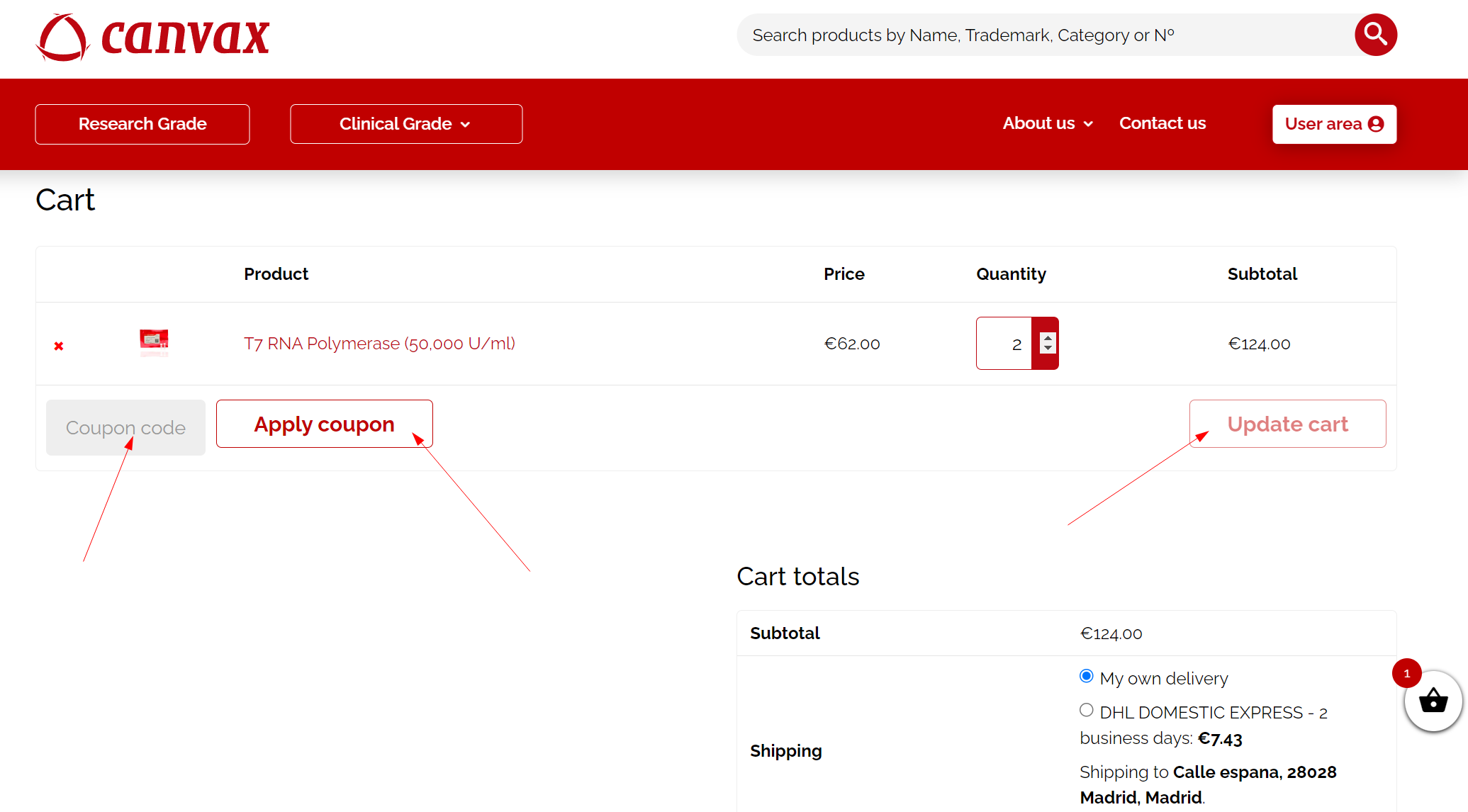 Apart from the functions described in point 6, you can also choose the delivery method in this section.
7. In Checkout, you'll be able to choose:
a. Shipping using our DHL Express account or "My own delivery". "My own delivery" means that you will organize the pick up with your courier once we notify you that the product is ready to be picked up. Note: if the DHL costs is not displayed, please contact us. Probably the postal code used in Registration step has a misspelling.
b. "I want to generate an Automatic Quote/Proforma in PDF". Previously to confirm an order, our system may generate an automatic email from us, with all the details of your possible order, including pricing, shipping costs, your fiscal information, etc., with total validity. Note: the order will not be confirmed if you process this option. To generate your order, you need to start the process again from beginning.
c. To set-up a new delivery address, please contact us at info@canvaxbiotech.com
d. Include your comments or your PO Number.
8. Select your preferred Payment Method: Stripe, Paypal and Direct bank transfer, and fulfill the information.
9. Press over Place an order.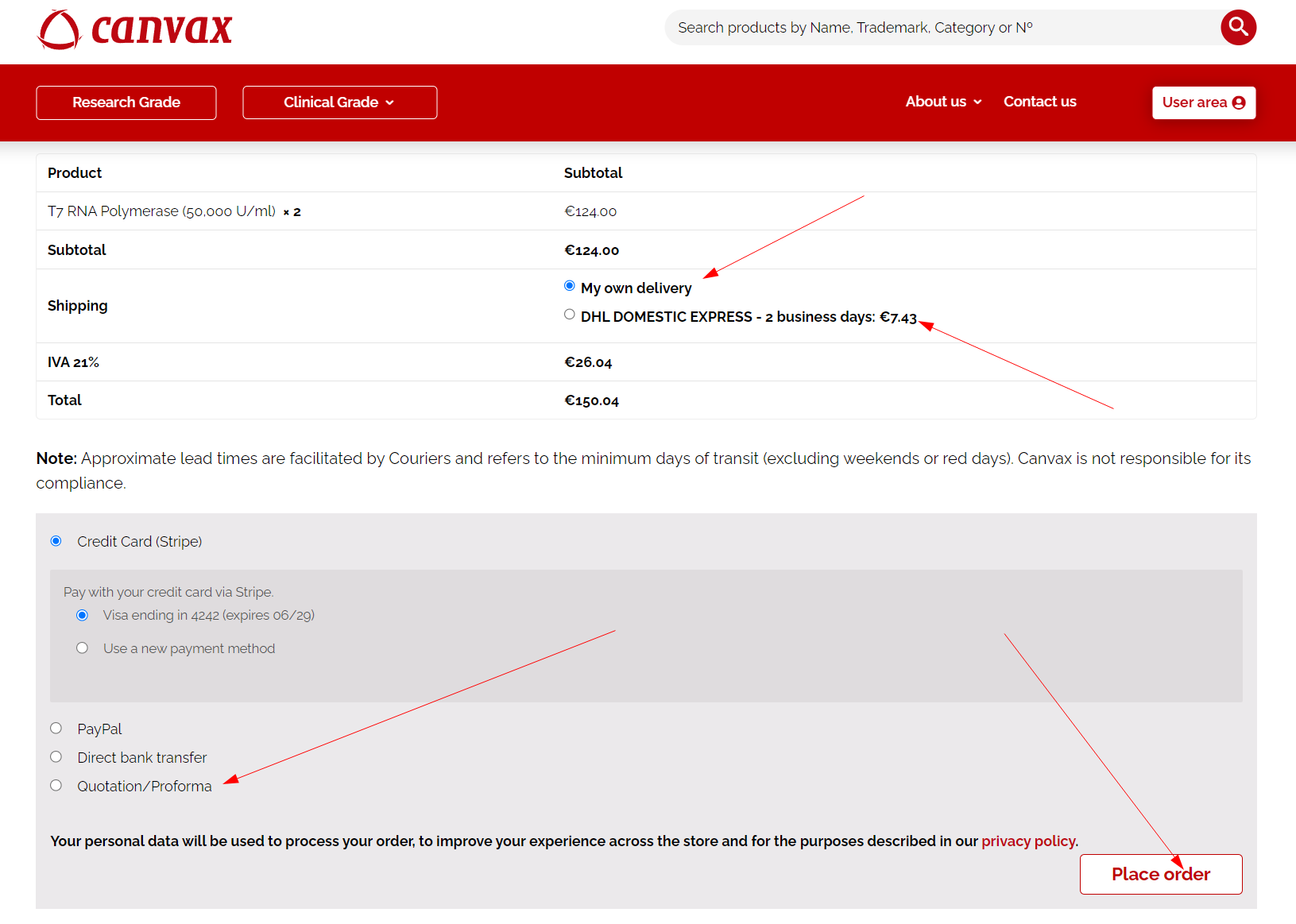 At checkout you can also choose the delivery method as well as the payment method, and or choose to request a quote.
10. Once your order has been placed successfully you will receive an Order Number and an email confirmation will be sent to the email address in your account.
11. On your User Area, you can check information about your order, download your invoice, or create a Support ticket.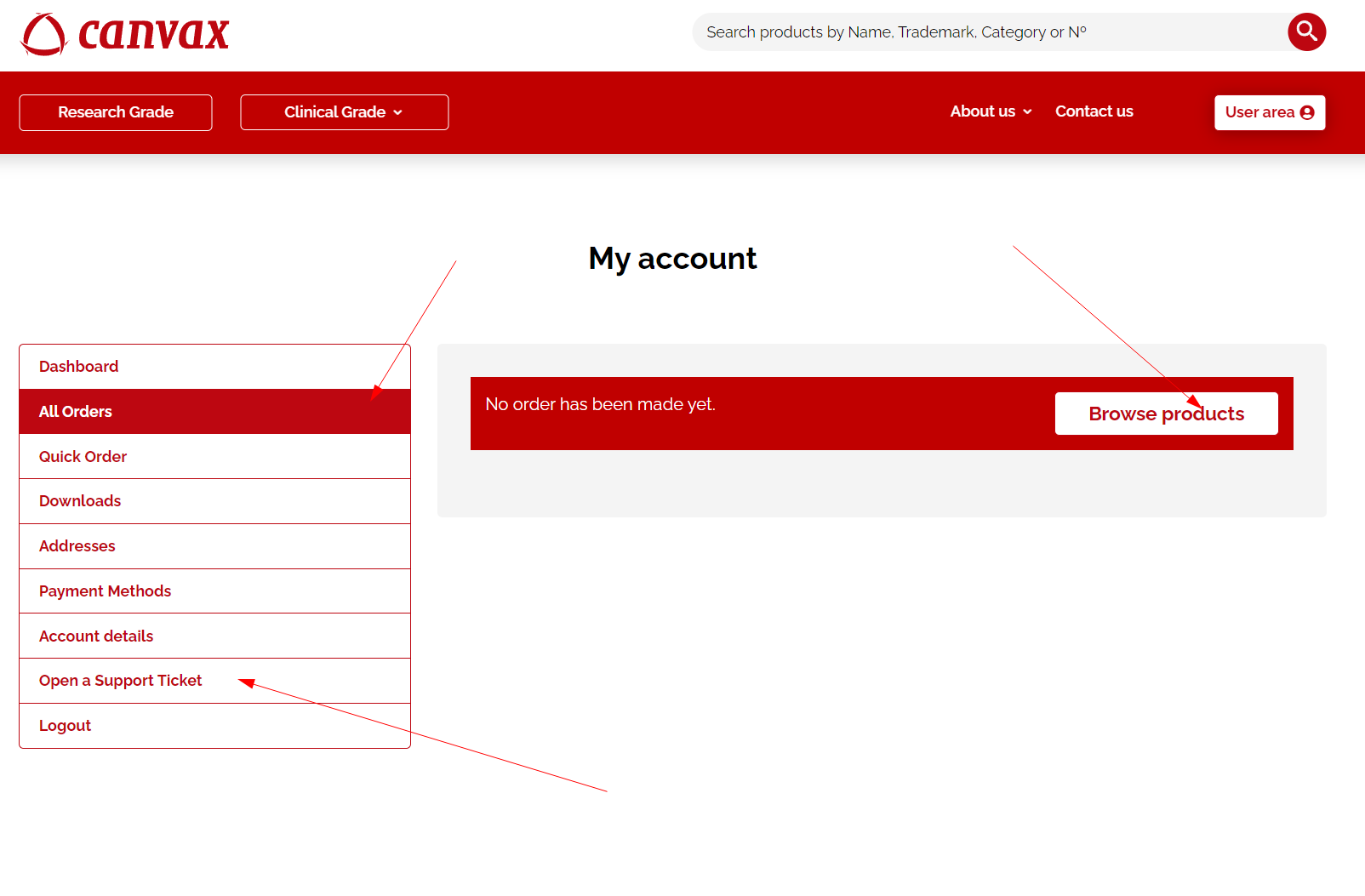 In the user area and in the left side menu, you will find a set of functions to consult your orders or request a Support Ticket.